BIG NURSE
stellar nursery/
sniper at the gate of dawn
DBL
cassette
released summer 2006 on Gift of the War Magi prior to our summer tour. total rip off?? can you figure it out?
double trouble has mind cramps /
ark meets double trouble meets high on life at the centre of the universe
also known as nietzsche's genius

cassette (deathstar applemash, 2006)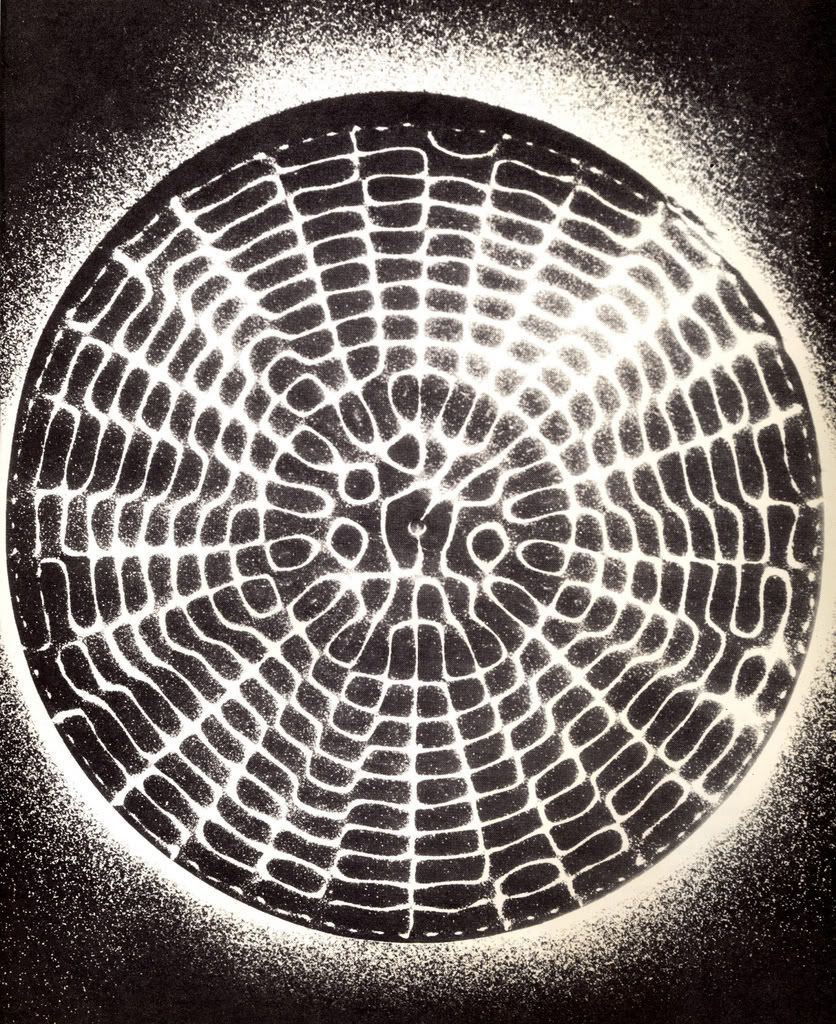 two sessions from spring/summer '06 both recorded on mushrooms in our living room back when we lived in east nashville before i broke the toilet and the landlord refused to fix it, so we skipped out of that place and then skipped on outta town, permanently. lol. side two features sean (ark, sulture, bad friend, is a no no) and john adams (high on life, big nurse, bad friend). very recommended!!


HAT CITY INTUITIVE / LA OTRACINA / BIG NURSE


the world will end yesterday

SPLIT CDr
[colour sound recordings, 2006]

This CD-R is limited to 107 copies and is sold out.

This is the LAST HURRAH, just look around you, The World will end/has ended/won't stop ending, better dig in while you can! It is with this realization of both joy and exhiliration that Colour Sounds presents this offering of collaborative sonic wonder, pushing the density of sound to it's limit and errupting with the most raw of pure tones imaginable. "The World Will End Yesterday" features fearless and immediate sounds from three groups of the noise underground each in pursuance of freedom in a different direction, but all arriving at the same point, TOTALITY!
HAT CITY INTUITIVE have been kicking around the underground of lost musics since 1991, releasing their first LP "Happiness Is A One Trick Pony/Crying Is Shaped Like A Seahorse" on Matt Valentine's Superlux label in 1995, the "They Must be Clapping For...Me" CD on Crank Automotive in 2000, and more recently two self-isued full lengths "Narrow Miss On The Chamber Pot" and "/....//../..// (grey goose & a whole lotta hydro)". Featuring a large rotating cast of musicians spread across various North Easters states, this collective explores the various methods pioneered by AMM, ART ENSEMBLE OF CHICAGO, AMON DUUL, etc, into a flux of cult-laden psychedelic-skronk, multi-directional noise, free-rock, and revolutionary jazz. The three slices of time they've devoted to this compilation sound like what would happen if Ayler performed at one of Kesey's Acid Tests...blasted!
LA OTRACINA is the psychedelic/prog vision of freak-drummer Adam Kriney and since 2003 his collective has explored everything from the most complex-Crimson-esque arrangements, to complete psychedelic-free-improv ala FUSHITSUSHA and GURU GURU, and the cast of members/collaborators has included everthing from stoner/acid-rockers to jazz/fusion headz to some of NYC's finest/fiercest free-improvisors. The single track found on this compilation is a massive slab of drone-layered/warped-freakout/acid-trip/sound collage action, comprised of various live recordings taken from their 2006 "Elliptical Envelopment" tour as the duo of Adam Kriney and Matt Lavallee.
BIG NURSE are a destroying hardcore/noise unit based out of Nashville/Murfreesboro, TN whose menacing riffs and relentlessly pounding drums are full of devastation ala the crustiest hardcore punk, mixed with a nod to blown-out anti-rock, and layers of overloaded BLACK movement! Their two tracks on this compilation explore both the seeking-improvisational confused/chaos momentum of free-music's liberation as well as a tightness of song explosions on top of it, blazing out and away!