BIG NURSE AND THE 40th ANNIVERSARY OF THE SUMMER OF LOVE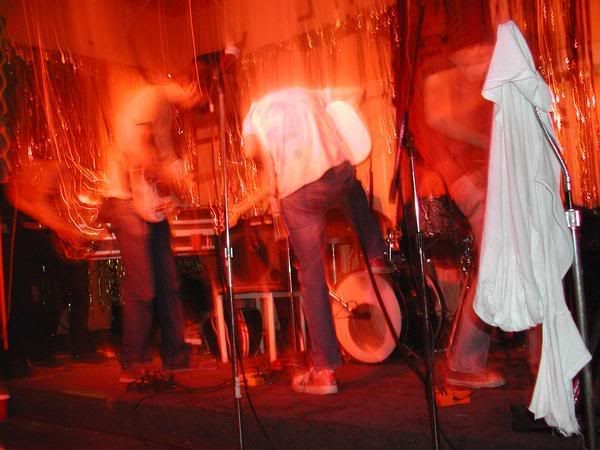 stork club. oakland, ca 8/03/07 [photo: jonny o]


unprepared, but highly antcipated summer fun 2007 with BIg Nurse
(Nasville, TN/oakland,CA)
with members of free agitation, double trouble!, if if, bumblebeast,
high on life, brown swarm, etc.
thurs.8/2_21 Grand. oakland w/
ettrick
+ Jorrit Dijkstra, pterodactyl,
and T.I.T.S. ($6-10 probably)
fri. 8/3_stork club. oakland w/ Rapatron, hot tub and others (free!)
sun. 8/5_(unknown venue in santa cruz) i should probably figure this
out already w/ USA 4 LSD
wed. 8/8_G3. san francisco w/ horseflesh, Carrion, Ptolemy,
Aspidodelone vs. Bog Wraith vs. Carmody Bellwether
thurs.8/9_the smell.
L.A
. w/ this is my condition (lawrence, ks),
Lucky Dragons, archons (san diego), oscillator (member of To Live and
Shave in
L.A
.)
sat. 8/11_the bus. s.f. or oakland? w/ social junk (ashland,
ky/huntington, WV/ohio) and telepathik friend
tues. 8/14_echo curio. L.A. w/ Social Junk, Robedoor, Goliath
Birdeater, Sasqrotch