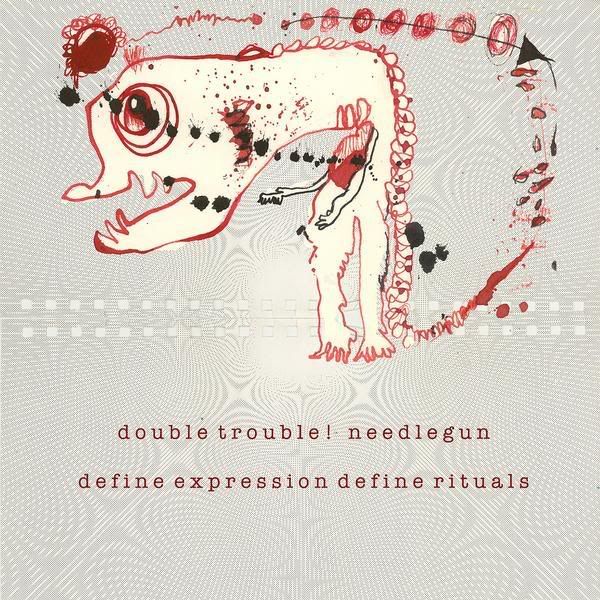 new cdr available [free download at humanconduct.org coming soon] 1/2 by us, 1/2 by needle gun (baltimore). recorded summer 06 way back during our stay in nashville. featuring ms. larva D and living legend JOHN ADAMS (high on life, big nurse, bad friend, etc). kinda makes me think of like parliment or something just less funk. the 2nd half features our reincarnated souls, NEEDLE GUn, fukin it up way old school in a tool shed in ruuuural maryland. recommended cough syrup and dramamine if you plz. THIS ALBUM IS THE SHIT and you can download it for FREE!! as soon as our pals over at human conduct post that shit or buy the cd for $4 ppd
------------------------------------------------------------------------------------------------

also we should have a full-length cdr [all new material from our resurrection on the west coast w/ josh (free agitation) and mikey yeda (parasitic wig, mikey yeda/jay korber duo, etc...?) out before FEB just in time for the INC in miami where BIG NURSE will be rippin' it up the way only they can deliver.....we will also have the latest BIG NURSE 12" plus the older one and the 7" and will try to put together some more copies of ALIVE II cassette (documenting our '06 tour of the south/east coast/midwest) plus whatever else i can get togethere between now and then.

this will be the LAST BIG NURSE PERFORMANCE until this upcoming summer when we will pay all YOU FOLKS a visit as we take it back out the road this time our first coast to coast tour w/ social junk, yellow crystal star, la octricina (?) as well as a shitload of others. see ya there!!